New ISSA CPT + Virtual Trainer Bundle with FlexIt



ISSA is pleased to launch its newest course: Certified Personal Trainer + Virtual Training Bundle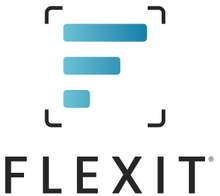 Virtual Personal Training allows clients to connect with all the fitness they love, from low intensity workouts like meditation and yoga, to higher intensity like HIIT, boxing, barre, strength training, and everything in between. FlexIt hit the scene in 2020 and has built the world's premier Virtual Personal Training platform. We've worked with them to create a Certified Personal Trainer and Virtual Training Bundle course.

The CPT + Virtual Trainer bundle is everything you need to know as a Personal Trainer with an additional focus on virtual personal training. The course covers tips and tricks on how to build out your bio, attract clients, set up your space, cue virtually, and so much more. Plus, you'll have access to our certification exam which will test your knowledge and understanding of this exciting new field.

This bundle is the authoritative guide to get you started with your virtual certified personal training career. Brought to you in conjunction with FlexIt, the world's premier Virtual Personal Training platform that facilitates live, on-demand, 1-on-1 personal training sessions with elite certified fitness and wellness professionals. And if that's not enough, we'll also guarantee an interview with FlexIt, to help jump start your career!
ISSA's Partnership
International Sports Sciences Association (ISSA), a world leader in the personal training certification industry, is proud to announce its partnership with Flexit.

As one of the top-rated fitness and wellness certifications in the industry, ISSA's preferred partnership program aligns trusted fitness education with organizations across the globe. With over 475,000 students worldwide, ISSA works with local, national, and international partners to bring healthy living to everybody in the world through education and community.


What our customers say about us:
I found it to be challenging, informative, and very current. ISSA provides great communication and they are always there from start to finish.

Melissa Remoli
ISSA Alumni

I highly recommend anyone who is in this field or career and to take ISSA, they are very helpful, professional and they help you expand in the personal training, fitness and healthy lifestyle.

Joel Bunche
ISSA Alumni

The best part about ISSA, is when you call, you talk to a real person. They are quick to respond, answer all of your questions and help guide you to be successful.

Aftann Taijeron
ISSA Alumni