ISSA is now partnered with

TrueCoach



ISSA announced as flagship partner for TrueCoach's new Partner Perks program.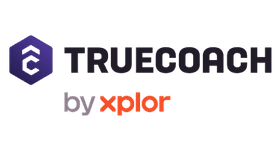 The Partner Perks program from TrueCoach by Xplor offers monthly and annual subscribers in the U.S. exclusive access to discounted certifications, products, tools, and services - helping coaches grow their businesses and client relationships.
Whether an individual coaches remotely, in person or a hybrid of the two, TrueCoach subscribers always have access to tools that will boost their coaching business with the best partners in the industry.
"For trainers, TrueCoach is an integral part of running a successful business. Our newly launched Partner Perks program provides another way we can help TrueCoach users deliver real-time consumer engagement," said Michelle Furniss, General Manager of TrueCoach. "We strive to give our coaches the most value possible and to help them run their business efficiently, so they can focus on passion over paperwork."
"ISSA is extremely excited to be the first fitness certification partner to be included in TrueCoach's Partner Perks program. We are looking forward to supporting TrueCoach's 20k+ coaches and strengthening the TrueCoach community through ISSA education," said Andrew Wyant, president and CEO of ISSA.
We believe a supported trainer is a successful trainer, and through our partnership with TrueCoach, ISSA is enabling our current and future members to have a fruitful career in personal training. Together, ISSA and TrueCoach will transform lives through the power of fitness and technology.
TrueCoach Partner Perks are available now to monthly and annual subscribers. To learn more, visit the TrueCoach website.
ISSA's Brand Partnership programs
International Sports Sciences Association (ISSA), a world leader in the personal training certification industry, is proud to announce a partnership with TrueCoach and their newest Partner Perks program.
As one of the top-rated fitness and wellness certifications in the industry, ISSA's partnership programs connect our members with trusted fitness products and services from brands across the globe. ISSA supports its over 475,000 students worldwide by creating partner relationships that offer them exclusive giveaways, discounts, and program opportunities.
What our customers say about us:
I found it to be challenging, informative, and very current. ISSA provides great communication and they are always there from start to finish.

Melissa Remoli
ISSA Alumni

I highly recommend anyone who is in this field or career and to take ISSA, they are very helpful, professional and they help you expand in the personal training, fitness and healthy lifestyle.

Joel Bunche
ISSA Alumni

The best part about ISSA, is when you call, you talk to a real person. They are quick to respond, answer all of your questions and help guide you to be successful.

Aftann Taijeron
ISSA Alumni