ISSA's Courses Approved with EREPS

ISSA's Courses Approved for Lifetime Learning Credits with the European Register of Exercise Professionals (EREPS)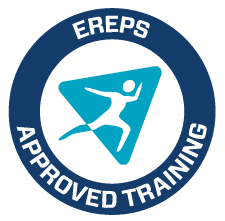 EREPS is a fully independent register of instructors, trainers and teachers working in the European fitness and physical activity sector. EREPS recognizes the qualifications and skills of fitness professionals, as an important assurance for consumers and employers. Their ultimate goal is to make sure that every instructor, trainer and teacher in Europe holds the appropriate qualification(s) to ensure that people can work out safely and effectively.

The following ISSA courses have been approved for 10 Continuing Education Units/Lifetime Learning Points:

The approval of these courses means that members of EREPS can now take this specific course for continusing education credits to keep up their certification status throughout European countries. LLP courses do not allow entry to EREPS, but are only part of continued professional development.

"It's exciting to see our new innovative courses gaining global recognition in this way," said Andrew Wyant, CEO of ISSA. "Providing the actual science behind glute training will lead to real results, and this education for trainers furthers our mission."


ISSA's International Partnerships

International Sports Sciences Association (ISSA), a world leader in the personal training certification industry, is proud to announce its partnership with EREPS.

As one of the top-rated fitness and wellness certifications in the industry, ISSA helps fitness enthusiasts change their lives. With over 500,00 students worldwide, ISSA works with local, national, and international partners to bring healthy living to everybody in the world through education and community.


What our customers say about us:
I found it to be challenging, informative, and very current. ISSA provides great communication and they are always there from start to finish.

Melissa Remoli
ISSA Alumni

I highly recommend anyone who is in this field or career and to take ISSA, they are very helpful, professional and they help you expand in the personal training, fitness and healthy lifestyle.

Joel Bunche
ISSA Alumni

The best part about ISSA, is when you call, you talk to a real person. They are quick to respond, answer all of your questions and help guide you to be successful.

Aftann Taijeron
ISSA Alumni

Specialized Certifications


We offer over 50 certifications to support your personal growth throughout your career.




Industry Leading Support


Our team is on-hand before, during and after you complete an ISSA certification. We're with you every step of the way.




Work At Your Own Pace


Our program accommodates busy schedules. Work at your own pace, study when you can and take the test online.




Free Professional Website


After you pass your test we offer a free website and comprehensive business support.




Free Premium Resources


We give you free access to hundreds of fitness resources including leading publications and workout videos.